Look at any developer job opening out there, the knowledge of Cloud like
AWS
and experience with Devops tools like
Docker, Kubernetes, Jenkins
is a must.In this
All In One course
you will master all the Devops Tools from
GIT all the way to Kubernetes
and also
AWS Services
from
EC2 to Cloud Watch
to make your MicroService applications Continuous Deployment and Production/Cloud Ready.
Are you a Developer with Microservices background ? Are you a developer who is just getting started with your career? then
this course is for you
.You will quickly master all the Devops Tools(Docker, Kubernetes, Jenkins etc) and AWS Services (EC2 ,Elastic Beanstalk,ELB,Auto Scaling and more ) a developer uses.
Enroll now and make the best while the special discounted launch price of 9.99 $ lasts for the next 5 days
.Click on the link below to use the coupon.
Devops Tools and AWS for Java Microservice Developers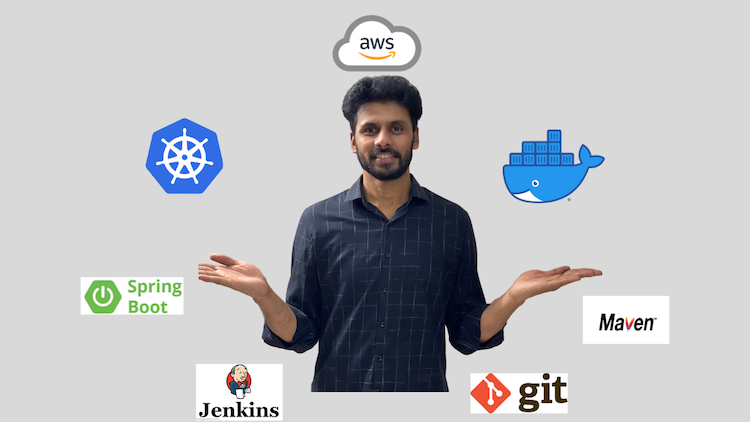 Master Docker , Kubernetes, Maven, Jenkins ,GIT , AWS EC2 ,Elastic Beanstalk,ELB,Auto Scaling and more in easy steps